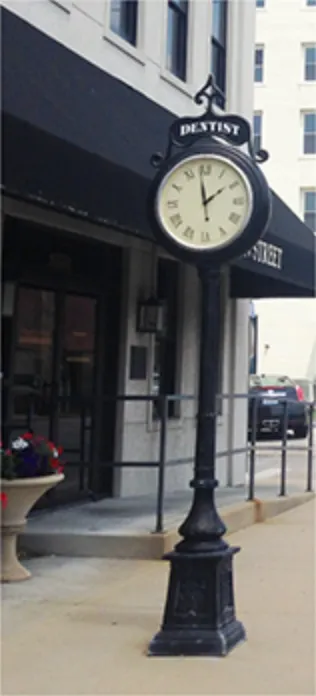 Do you allow payments to be made/provide financing?
- You can apply for Care Credit online at: www.carecredit.com -or- call (800) 365-8295.
- We accept all major credit cards.
- Please contact our office if you would like to arrange a payment plan.
Do you offer same day services?
- Yes, we accept and begin returning phone calls as early as 7am each business day. If you need to leave a voicemail, please provide your name, phone number, and a brief message.
Do you take my insurance?
- Dr. Arnold is a provider for most Dental Insurance Companies. Please call our office at (618) 997-9005 if you would like to ask whether Dr. Arnold accepts your insurance.
Do you provide early morning and evening appointments?
- Yes, upon request and availability.
Do you accept the medical card or Public Aid?
- No.
How old should my child be for their first dental appointment?
- Usually children are recommended to see a Dentist by age three, and x-rays can be done at age five.
Do you offer sedation?
- Dr. Arnold is certified to use oral sedation. A consultation must be completed prior to sedation dentistry. If you would like to arrange a surgery, the doctor is also on staff at Southern Illinois Healthcare.